Car Sketching with Clip Studio Paint
Hello Clip studio community ! In this espisode we take a look on how to sketch a car on Clip studio paint based on the VW brand character, hope you like it!
https://youtu.be/fFLxsG_WI3s
Published date : 2 months ago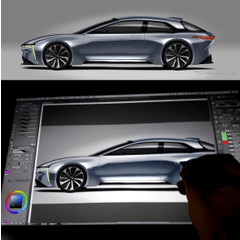 xaman_design 's profile
...View more
Transportation Designer Currently Freelance designer for industrial and automotive / Online and Personal instructor in 2d sketching, rendering and 3d modeling.
Other TIPS from xaman_design